Why Do People Come To Therapy?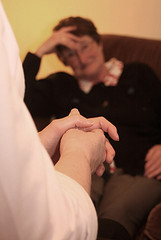 Wondering about how therapy helps? Why share your problems with a stranger, and how could it possibly help? The answers, of course, are as varied as people themselves, writes Deborah Tucker, M.A.
Photo used under Creative Commons by alancleaver on Flickr.com
Sensory Integration Dysfunction
If your child seems over-reactive to things that don't bother other children, Dr. Shiro Torquato explains a condition that may apply. Understanding this can help you help your child.
Deep Breathing and Relaxation for Stress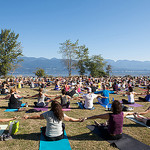 See the article for some great tips on how to manage stress. These are easy to do, and just take a few minutes.
Photo used under Creative Commons by lululemon athletica on Flickr.com
Self-Help Tools for Mild Depression
Depression is very common, and often there are simple changes we can make to improve our symptoms. Deborah Tucker provides a list of what can help.
As part of our "Best of Families Counseling" series, we reprinted an article by Maureen Kaye, M.A. In it she explains the process and benefits of Play Therapy. You may be surprised to learn that it can be very useful to adults and families!